A 
side event
 to the 7th Multi-stakeholder Forum on Science, Technology and Innovation for the Sustainable Development Goals (
STI Forum
), to be held on 5-6 May 2022 by the United Nations Department of Economic and Social Affairs - Sustainable Development.
1- Gender Equality in the Era of 'Human Augmentation': Technology Transfer for Conservation, Quality Education & Gender Equality; Case Studies from the Global South.

UN DESA

       ICEA-global

Concept note: Technology has enhanced human performance to an unprecedented level but it may have its downsides as well. How does this enhancement affect equality among individuals in general and among genders in particular? Study cases from Africa and Latin America and the Caribbean on the potential role of technology transfer in improving lives and advancing global partnership for conservation (interactive event).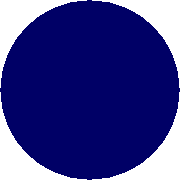 Host organization: International-Curricula Educators Association.

In Partnership with: International Permaculture Network in Africa, Mediterranean and the Middle East (IPNAMME).

​Duration: 75 minutes

Date: 6th of May

Time: 6 pm (UTC +1 London)

List of Speaker:

Gihan Soliman (ICEA-global - UK)

Jimmy Ciancas (PROINPA - Bolivia)

Philip Ogonya (MM Botanical- Kenya)

Ricardo Rodriguez Saavedra (The Chinampa - Mexico) (Registration for this event has closed)

2 - ICEA's Statement on Behalf of the Women's Major Group      

​Special Event 3: Supporting national capacities and the Partnership in Action for STI4SDG roadmaps

SPECIAL EVENT

12:15 PM-1:15 PM